Telemundo is one of the most popular Spanish-language broadcast networks featuring great telenovelas, sports, news, reality shows, and more. As a Telemundo fan, you must be wondering How to Watch Telemundo Without Cable. 
Well, there are several streaming options to watch Telemundo. With the right streaming service, you can get live Telemundo and access on-demand content without cable.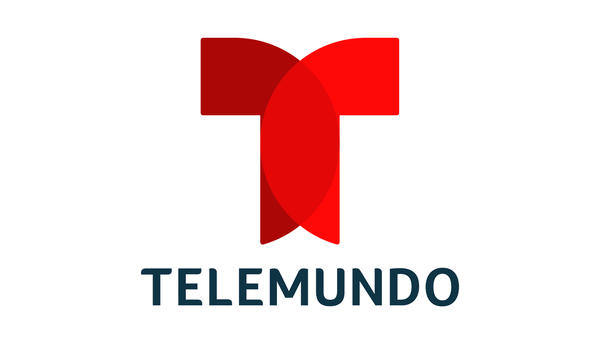 How to Watch Telemundo Live Without Cable Subscription?
The good news is that streaming Telemundo without a cable subscription is easy through these services:
1. Sling TV
Sling TV offers Telemundo in their Sling Latino package for $10 per month. This gives you access to over 20 Spanish-language channels live and on-demand without cable. Sling works on Roku, Apple TV, Fire TV, Chromecast, iOS, Android, and web browsers.
2. fuboTV
fuboTV carries Telemundo and over 90 other live channels starting at $33 per month for Spanish-language programming. A premium package at $66 per month adds even more sports, entertainment, and news channels. DVR storage allows you to record up to 250 hours of content.
3. Hulu + Live TV
A Hulu + Live TV subscription from $69.99/month includes over 75 live TV channels, with Telemundo in most markets. Hulu + Live TV works with Apple TV, Roku, Fire TV, Android, iOS devices, and more. Hulu's on-demand library is also included.
4. YouTube TV
YouTube TV offers Telemundo in most areas as part of its $64.99 package with over 85+ channels. It has unlimited cloud DVR storage to record programming like your favorite Telenovelas to watch later. YouTube TV supports iOS, Android, Roku, Chromecast, and more.
5. AT&T TV NOW
AT&T TV NOW (formerly DirecTV Now) has Telemundo on its Plus package and above starting at $69.99/month. Stream AT&T TV NOW on Apple TV, Roku, Fire TV, Chromecast, iOS, and Android devices. It also comes with 20 hours of included DVR storage.
Can I Watch Telemundo on Roku, Fire TV, Apple TV, or Chromecast?
Yes, Telemundo is available on all of these major streaming platforms through the providers above:
Roku – Stream with YouTube TV, Hulu + Live TV, FuboTV, and AT&T TV NOW apps.
Fire TV – Access Telemundo with YouTube TV, Hulu + Live TV, FuboTV, and AT&T TV NOW apps.
Apple TV – View Telemundo via YouTube TV, Hulu + Live TV, FuboTV, and AT&T TV NOW apps.
Chromecast – Cast Telemundo from compatible mobile apps to your TV screen.
As long as you have the app for the streaming service you choose, you can easily watch Telemundo live or on-demand on any of these streaming devices.
Most Popular Shows to Stream on Telemundo
Telemundo has many hit telenovelas, reality competitions, news programs, and more. Here are 5 of their most popular shows fans can stream:
La Casa de los Famosos – This popular reality competition follows 16 Hispanic celebrities living together in one house. Stream it on Peacock.
El Señor de los Cielos – A thrilling telenovela about a drug lord's dangerous exploits that has run for over 7 seasons. Catch older episodes on Hulu.
Caso Cerrado – Dramatizations of real-life courtroom disputes fuel this engaging Telemundo legal show. Stream past episodes on Hulu.
Noticias Telemundo – Get up-to-the-minute national and international news from Telemundo's award-winning news team nightly. Stream the latest live on Peacock.
Exatlón – Watch grueling athletic competitions between rival teams in exotic locations on this sports reality competition streaming on Telemundo App.
More Channels for Telemundo Fans
Fans of Telemundo's programming may also enjoy other Spanish-language channels like:
Universo – Offering action-packed shows and movies, Universo is another great Spanish channel available on services like fuboTV.
Discovery en Español – Get documentaries, nonfiction shows, human interest programs, and more en español on this network with fuboTV.
EstrellaTV – ESTRELLATV provides Spanish-language news, sports, comedies, reality TV, and talk shows through streaming providers.
CNN Español – Stay informed with Spanish-language CNN news live or on-demand through AT&T TV NOW or fuboTV.
ESPN Deportes – Get 24/7 Spanish-language sports news, commentary, and live games on ESPN's Spanish counterpart with fuboTV.
Conclusion
For Spanish-speaking viewers looking to cut the cord, there are plenty of options to watch Telemundo without a cable subscription.
Services like FuboTV, Hulu Live, Sling TV, and YouTube TV all provide live streaming access to Telemundo and popular shows.
With just an internet connection, streaming device, and a low monthly fee, you can enjoy Telemundo's programming on-demand. Cutting cable no longer means missing out on Spanish-language content from major networks like Telemundo.
Frequently Asked Questions (FAQs)
Q1.Can I watch Telemundo on YouTube TV?
Ans- Yes, Telemundo is available on YouTube TV.
Q2.Is Telemundo a TV channel?
Ans- Yes, Telemundo is a Spanish-language TV channel.
Q3.Does Amazon Fire TV have Telemundo?
Ans- Yes, you can watch Telemundo on Amazon Fire TV.
Q4.What app has Telemundo channel?
Ans- The Telemundo app and YouTube TV app have the Telemundo channel.
Q5.How can I watch Telemundo online?
Ans- You can watch Telemundo online through YouTube TV, the Telemundo app, or on the Telemundo website.