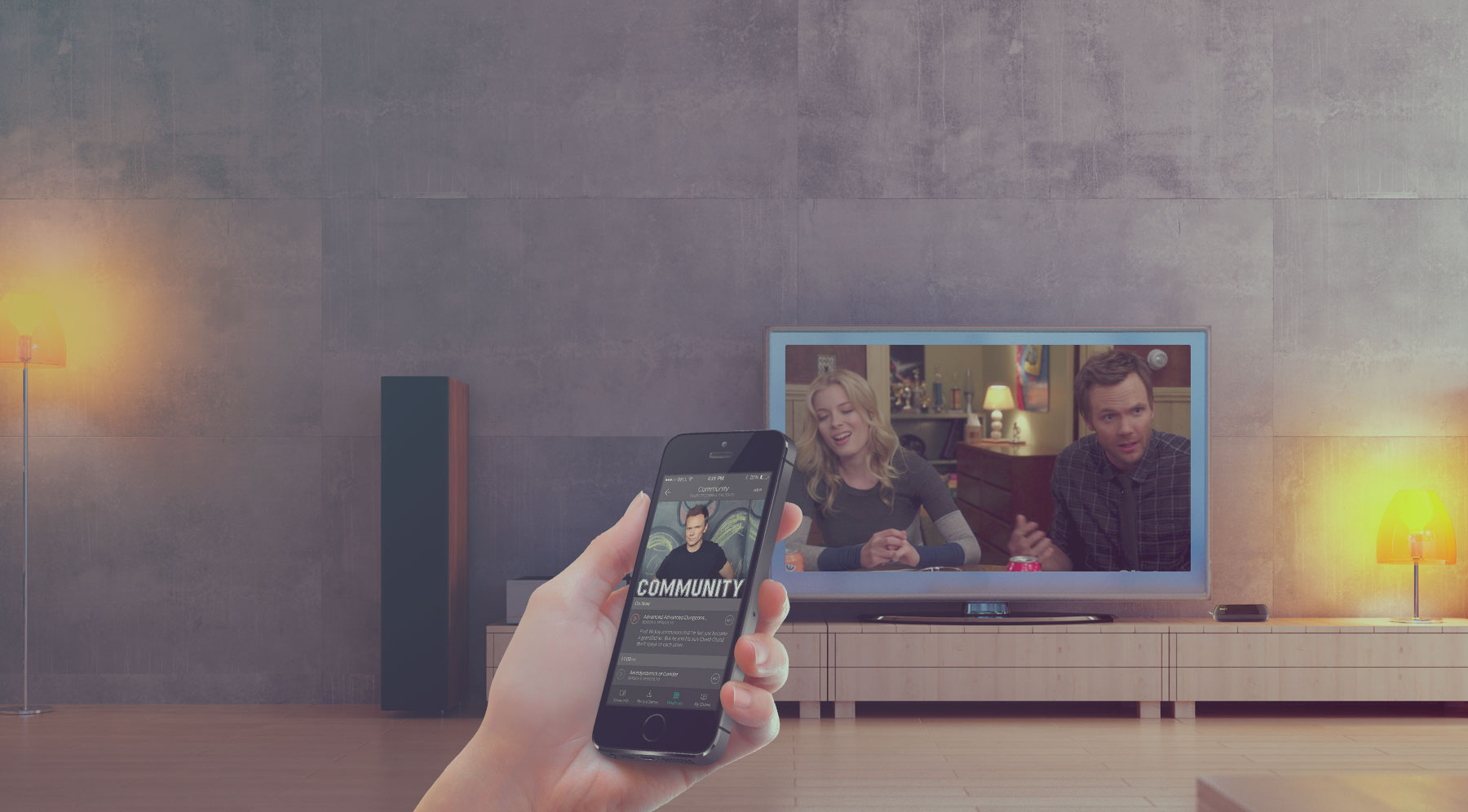 Free HD TV Wherever You Are
Watch & Record Live TV from your Chromecast, Roku, iOS, Windows Phone 8, or Android device.
The Whole Planet DVR
Wouldn't it be great to watch and record Live Sports, News and the best new TV shows the same way you watch Netflix, Amazon or Hulu?
With Simple.TV you can.
Simple.TV is your own private TV server, recording and dishing up great live HDTV to up to 5 of your friends and family at the same time – no matter where they are*.
Simple.TV is a lovely little box that sits on your home network, connects to an aerial antenna (or ClearQAM cable), and streams TV to your devices, plus records to storage that you attach.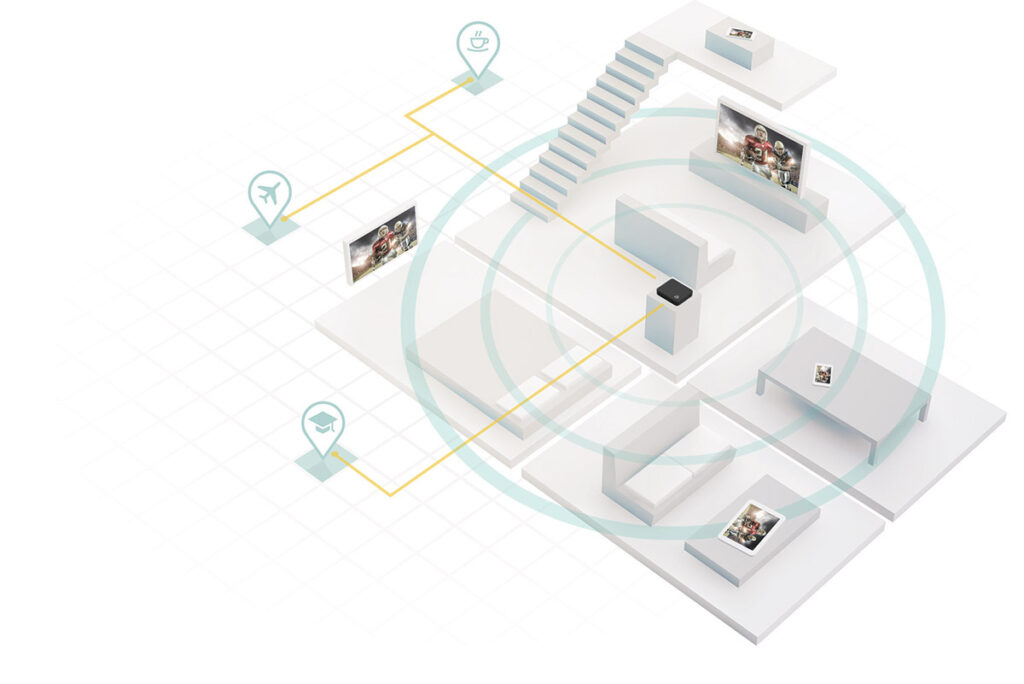 Setting up is easy

Attach an Antenna

Plug in your Hard Drive

Sit Back and Watch
Simple.TV is the Ultimate Remote
Using our sleek apps on iOS, Android and Windows Phone 8 you can watch live TV or your recorded favorites anywhere you are. If you have an Apple TV, Google Chromecast, or a Roku, you can stream directly to the big screen. It's like having the ultimate TV remote!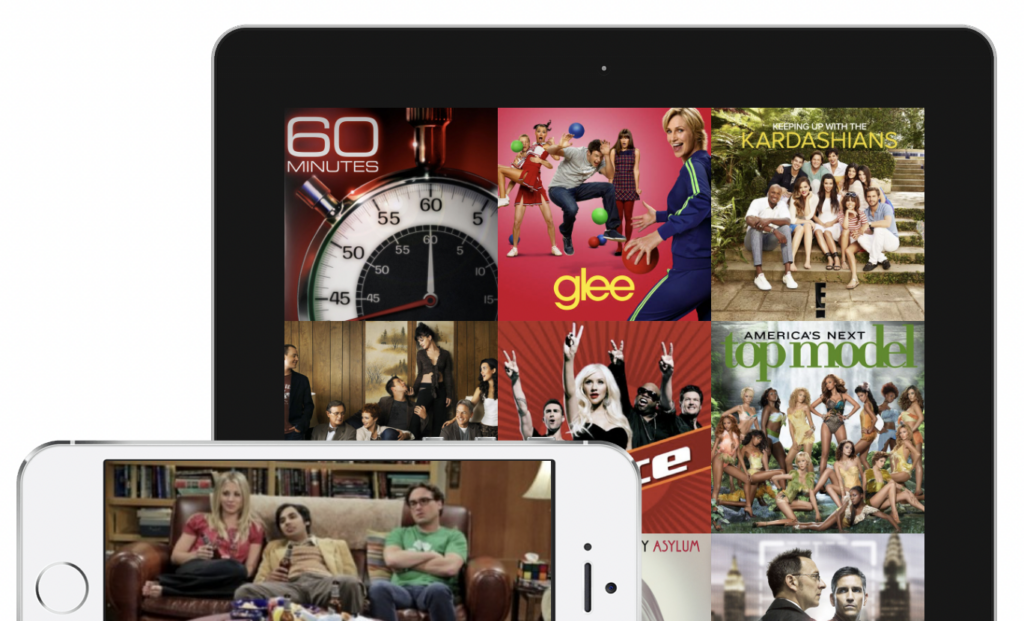 Now Playing On The Big Screen
Watch TV on the Best Screen – Wherever you Are
---
What Can I Watch?
Chances are, the best looking HDTV is available for free.
Most of us don't realize it, but broadcast TV is available – free – to much of the country's population. It might seem like a retro way to get TV, but it's the best kept secret ever.
Plug in your address below, and let's see what you're likely to get with Simple.TV and an HDTV antenna.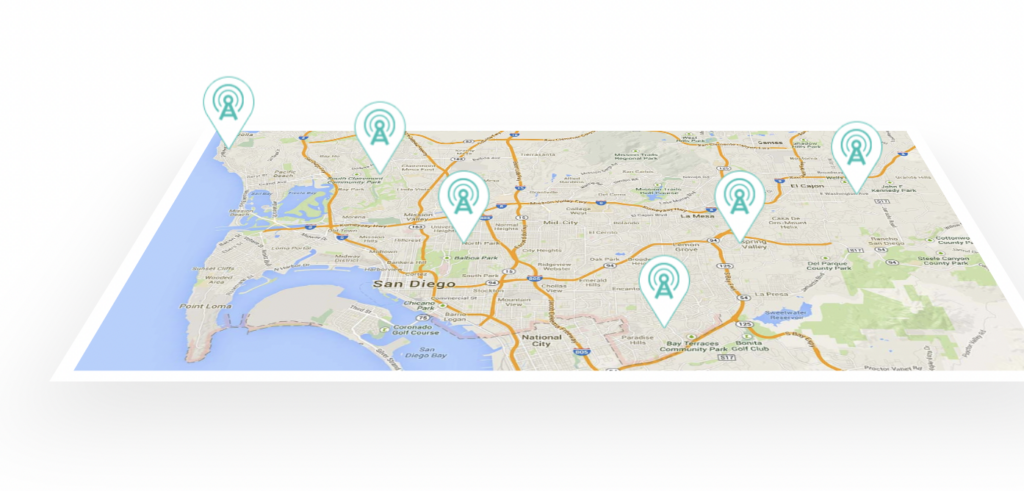 Our Blog:
Oh, The Cash You'll Save…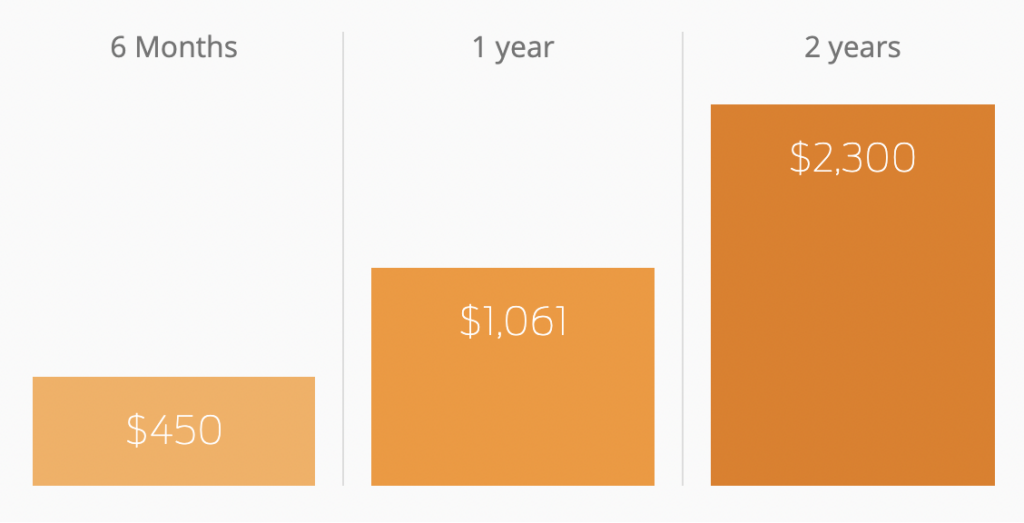 *Estimated average savings for U.S. customer who cuts cable TV, but keeps broadband, Netflix, and buys a Simple.TV
The Cable Alternative
Stop Overpaying for TV.
If you're like most people, you're paying for TV shows you never watch – on a crappy rented DVR with a horrible user experience – searching for shows you can't find – until you give up and go read a book (the Horror!).
With Simple.TV, you get the best broadcast TV – the shows you're most likely to want to watch and record. And with a little help from our friends at Netflix, you're probably going to get everything else that you could ever possibly want to watch.
Simple.TV + Netflix give you more than cable. For a whole lot less. Get going with Simple.TV. You'll save a bundle.
Service Please!
Simple.TV's Premier Service is designed to make your TV life even easier. With Premier, you'll get remote access to Live TV and recordings when you're away from home, download-to-go + capability, and "set and forget" recording of all your favorite shows.
| Basic Service | Basic Service | Premier Subscription |
| --- | --- | --- |
| Watch, Pause & Record Live TV | | |
| Record 2 Shows at the Same Time*** | | |
| Record TV Episodes | | |
| Get TV Show Details & Images | | |
| Whole-planet Remote Access | | |
| Automatic Series Recordings(get the whole season) | | |
| Pause & Resume on Select Devices | | |
| Early Access Pass (see the new features before everyone else) | | |
Get It!
Ready to get one of our awesome Simple.TV 2 DVRs? Choose from the options below.
Hardware Options
We've partnered with Silicondust to deliver the ultimate streaming TV server.
Designed as a bridge between your aerial antenna and home network, Simple.TV's dual tuners capture live HDTV and let up to 5 family members access live and recorded shows wherever they are.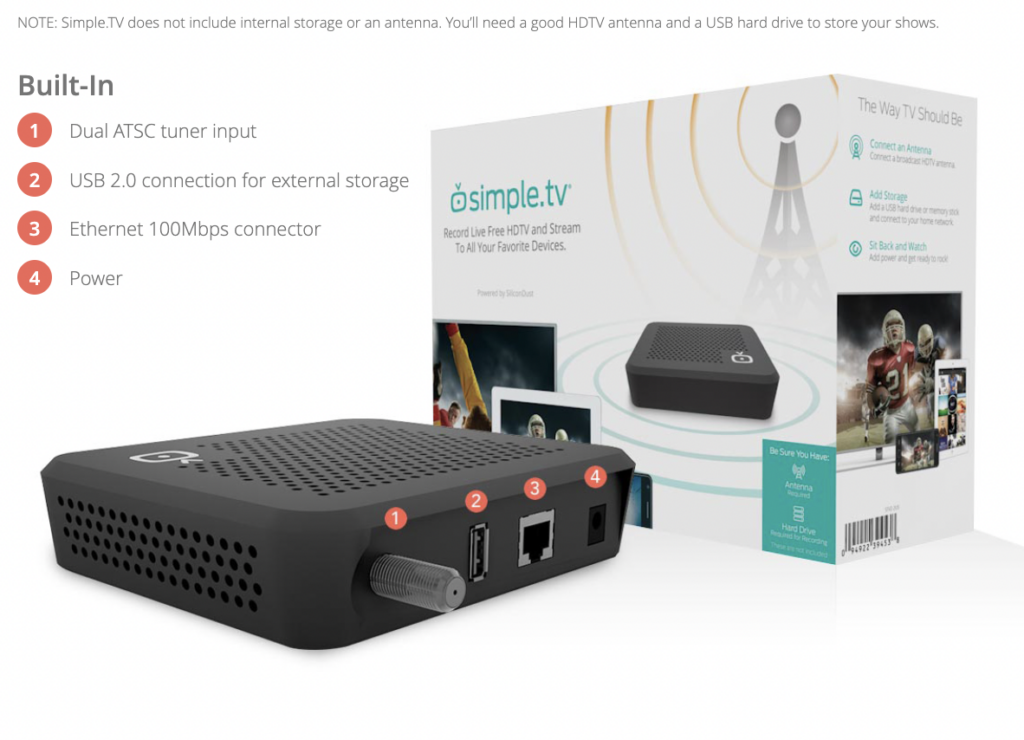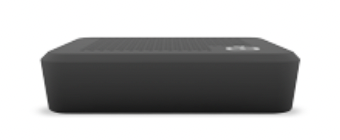 Simple.TV 2 by SiliconDust
(Dual Tuner)
Basic
Simple.TV 2 & In-Home Streaming – Premier Features Not Included.
Premier
Simple.TV 2 and One Year of Premier Service.(auto-renews annually)
Basic
Premier Lifetime Simple.TV 2 and Premier Service for life.